HAPPY NEW YEAR!!!
Thank you so much for all your hard work last year. You all make our ministry truly special!
Schedule Update (Jan. 7th)
Just a quick reminder that Christ the Good Shepherd Food Pantry will be closed on January 7th to observe the Nativity Feast. We will have a distribution on Friday, January 6th, from 8:30 -10:00 am. Please join us!
Our New Shirts are In!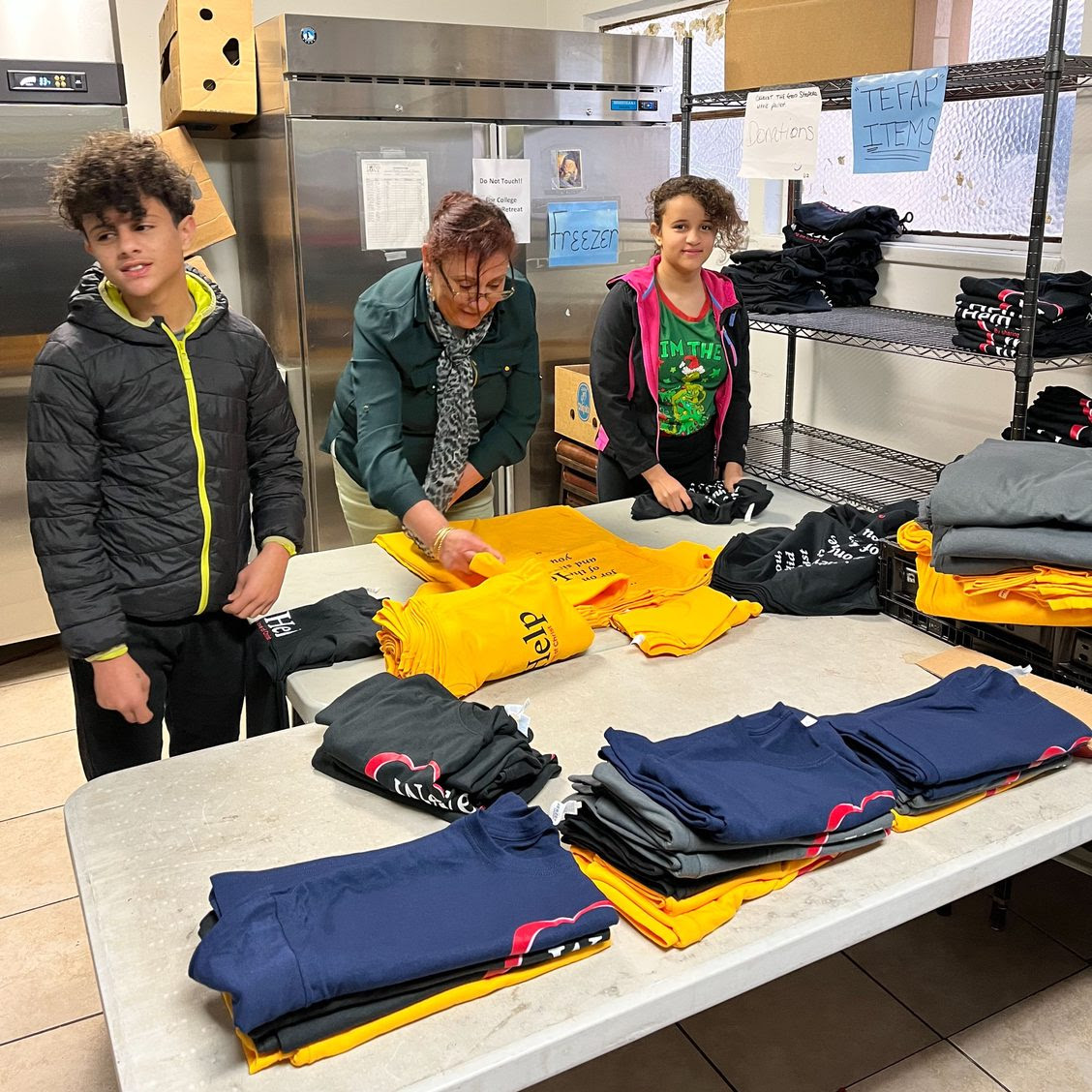 Get Your Church Involved!
Group leaders, if you are interested in having your youth group (middle school and up) join our service, don't hesitate to contact Mike Summers.
What's Next?
We will be working with the city of Long Beach to help clean up McArthur Park. Service will begin after food distribution at Christ the Good Shepherd Food Pantry. We need all hands on deck to help beautify our community. Contact us if you're interested in helping.
Giving Opportunities
Our operations depend on your generous financial donations. Would you consider us for your end-of-year giving? Your donations go towards maintaining our crucial services for our community. Thank you and God bless!
Overcoming Obstacles
Overcoming Obstacles is an award-winning curriculum that has proven to be effective in teaching kids of all ages critical life skills. Gabriella Magar is experienced in working with children and will lead the course for our middle-school kids beginning next year. The curriculum promises to help kids build confidence, problem-solve, resolve conflicts, and study effectively. Gabby's knowledge of the Bible and love for working with kids will make this a fun and unique class that will equip them with the necessary tools for their future in Christ.
Servants Needed
Our vision for helping the community is expanding, which means more opportunities for you to help. If you, or someone you know, are interested in volunteering, please get in touch with us.
Christ the Good Shepherd Food Pantry Schedule
Volunteer Schedule for Christ the Good Shepherd Food Pantry
Mondays: 8:30 – 11:30 am. Food pickup, unloading, sorting, & deliveries
Thursdays: 8:00 am – 12:00 pm. Unload and sort perishable foods.
Saturdays: Food Distribution from 7:30 – 10:30 am / Spiritual Talk and Walk 10:30 am – 12:30 pm
We are on Instagram! Follow us at www.instagram.com/wehelpfirst/