HOW DO WE SHARE THE LOVE OF CHRIST?
The verse on the back of our shirts reminds us that Christ is present with those whom we serve. We are all made in the image of God so we look for Him in everyone we meet. Going out on our neighborhood walk allows us to share the blessings of God's love with our brothers and sisters in need. Please pray for our ministry.
Neighborhood Clean-up
Over the last few weeks, we have been blessed to have different youth groups come and volunteer in our service.
Below: Volunteers from the St. Monica's Church youth group. We had fun distributing food and preparing meals for the homeless.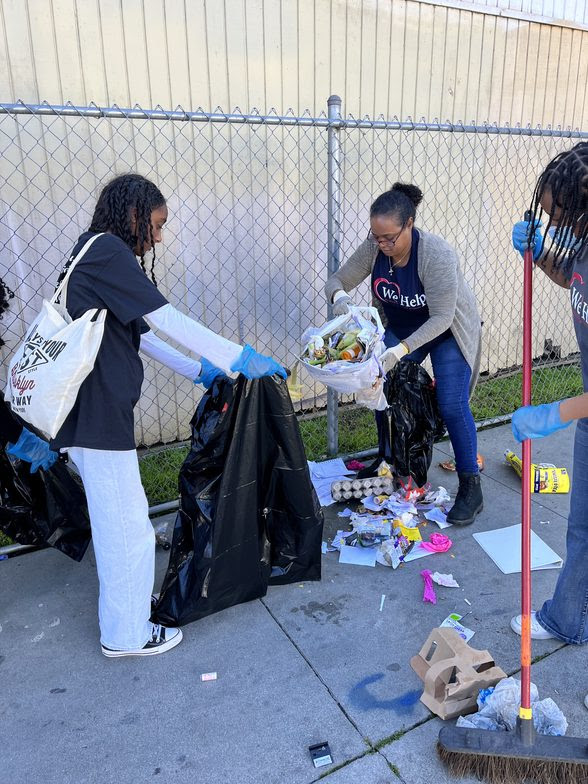 We had a great time helping clean up our community with Councilwoman Suely Saro of District 6. Our city has done a great job working to keep our neighborhood clean and safe. We are thankful to have made a small contribution to their big efforts to make our community a welcoming place for all.
Get Your Church Involved!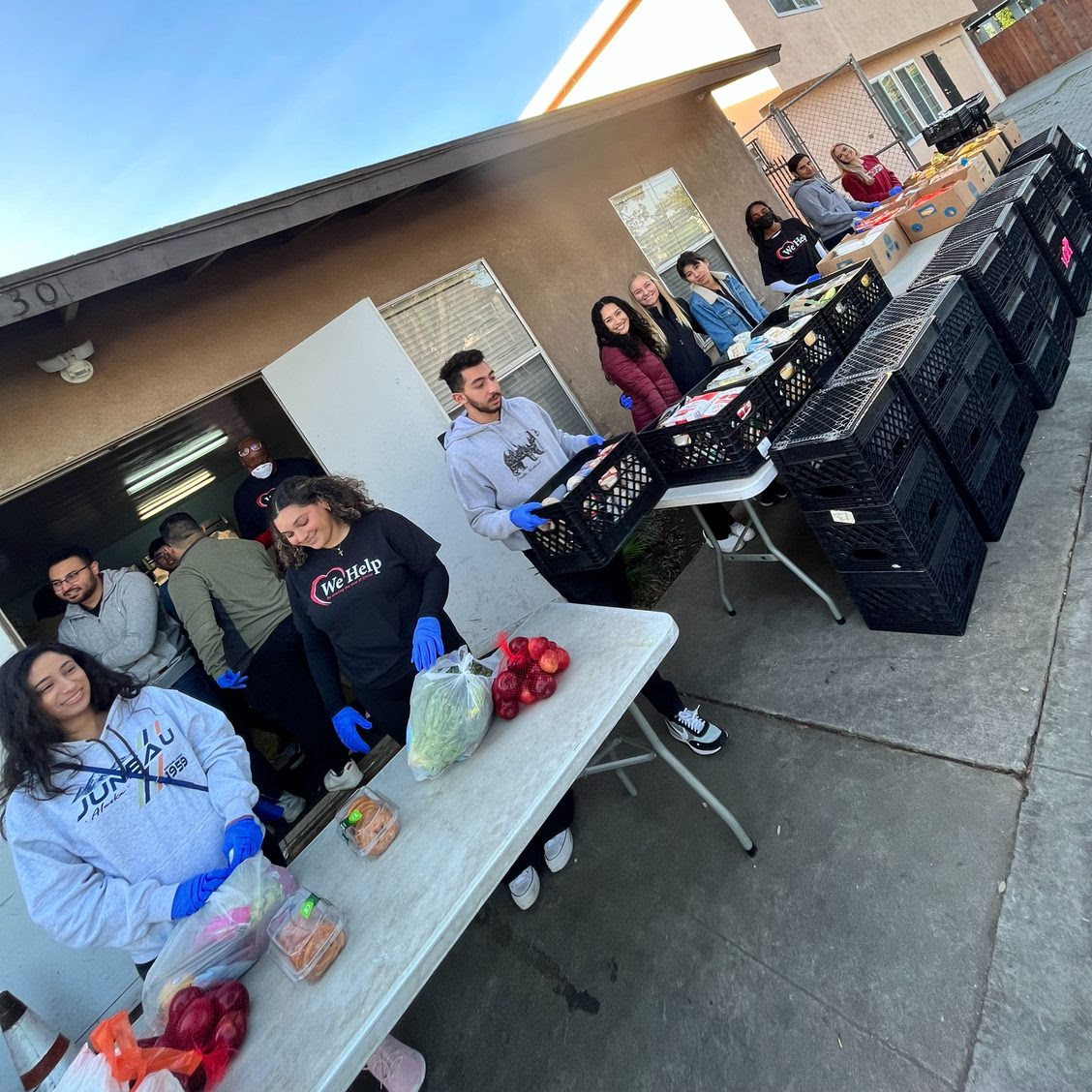 Group leaders, if you are interested in having your youth group (middle school and up) join our service, don't hesitate to contact Mike Summers.
What's Next?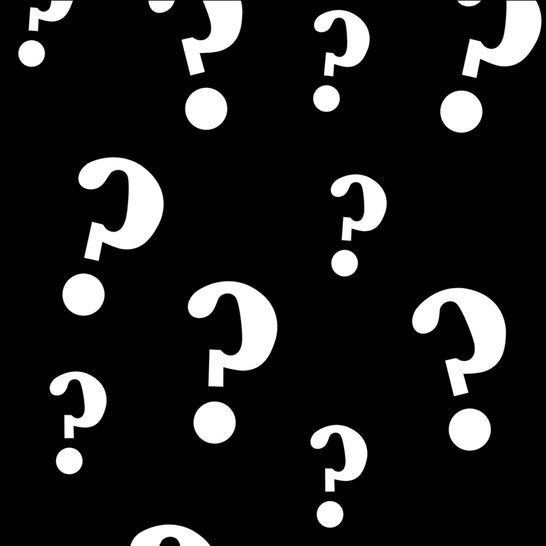 Let us know your great ideas on how we can give back to our community.
Giving Opportunities
Our operations depend on your generous financial donations. Would you consider us for your end-of-year giving? Your donations go towards maintaining our crucial services for our community. Thank you and God bless!
Overcoming Obstacles
Overcoming Obstacles is an award-winning curriculum that has proven to be effective in teaching kids of all ages critical life skills. Gabriella Magar is experienced in working with children and will lead the course for our middle-school kids beginning next year. The curriculum promises to help kids build confidence, problem-solve, resolve conflicts, and study effectively. Gabby's knowledge of the Bible and love for working with kids will make this a fun and unique class that will equip them with the necessary tools for their future in Christ.
Servants Needed
Our vision for helping the community is expanding, which means more opportunities for you to help. If you, or someone you know, are interested in volunteering, please get in touch with us.
Christ the Good Shepherd Food Pantry Schedule
Volunteer Schedule for Christ the Good Shepherd Food Pantry
Mondays: 8:30 – 11:30 am. Food pickup, unloading, sorting, & deliveries
Thursdays: 8:00 am – 12:00 pm. Unload and sort perishable foods.
Saturdays: Food Distribution from 7:30 – 10:30 am / Spiritual Talk and Walk 10:30 am – 12:30 pm